Bio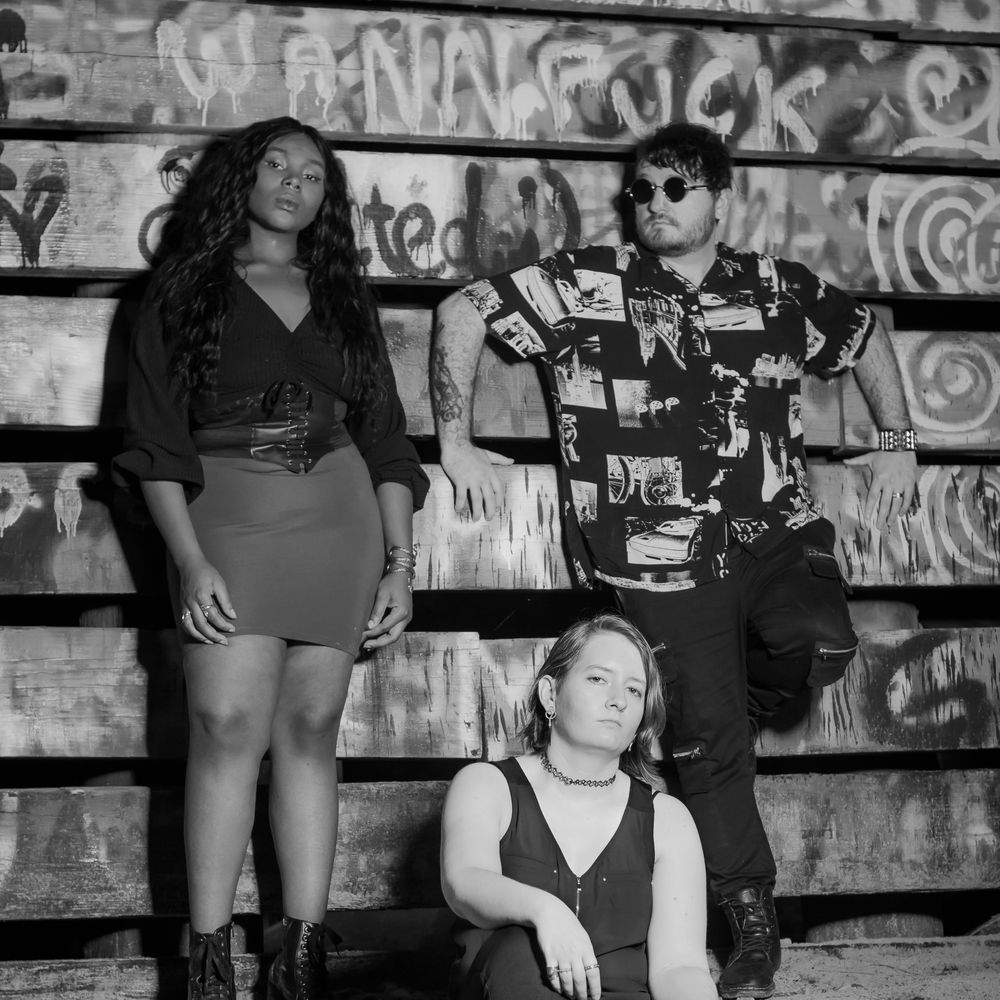 Muse to Sirens, led by the other worldly vocals of Vanity Ladner, the hypnotic rhythms of Thomas Ladner and the tribal drums of Koda Huete, is one of Alabama's most intriguing musical gems, with a story that begins a world away in the vibrant bars & underground venues of Shanghai. Conjuring sonic inspiration from the golden era of Gothic music and the rich folklore and musical roots of America's Deep South, Muse to Sirens effortlessly create uniquely captivating and hypnotic listening experiences that lure their audience to a place where one might feel as if they're standing at a crossroads in rural Mississippi, brokering a deal for their soul with the devil.
Since returning to the US, Muse to Sirens has performed along the Gulf Coast and has been featured as the first US band to be interviewed by Viva! Podcast, based in the UK
The band is currently working on releasing their first album "Haunted".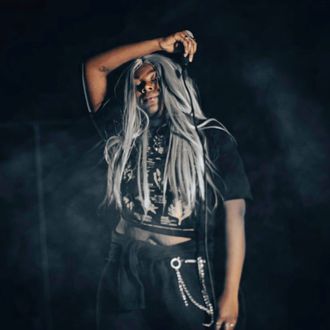 Vanity Ladner
Lead Vocal/ Songwriter
Vanity has been captivating audiences with her trance-inducing vocals and somber lyrics. Born and raised in Mobile, she is the middle child of five to a single mother and helped to raise her two younger sisters. She grew up constantly surrounded by music and her mother's poetry. It was her mother's artistic ability and strength that influenced and motivated her to continue songwriting.
As a teenager she began experimenting with the piano and honed her songwriting skills with a close friend as they formed a small band called 'Three Cheers for Carrie'. It was at this time that she became exposed to heavy metal and dark instrumentals. 
Shortly after graduating high school she met, her now husband, Thomas Ladner. The two immediately connected due to their love of music. He soon introduced her to gothic and darkwave music, which allowed her to dive deeper into a darker style of songwriting.
Throughout her college years, she continued songwriting and performed in her university's talent show. She began branching out musically and dove into folk goth and more ethereal genres.
In 2018 she and Thomas moved to Shanghai for a year to teach English. While abroad she bought Thomas an acoustic guitar for his birthday, which gave the two the spark they needed. The two immediately began creating music together and performing at open mics and bars. This experience is what formed Muse to Sirens.
Since their return to the US Vanity has begun playing bass guitar and wants to begin incorporating heavy bass riffs into their music.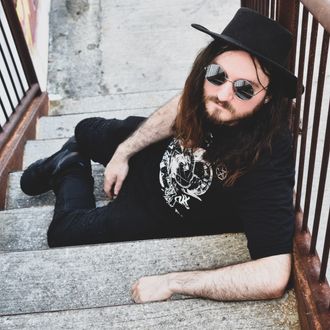 Thomas Ladner
Lead Guitarist
Thomas has been playing guitar since he was twelve years old. He was inspired to pick up a guitar after finding a cassette tape of The Jimi Hendrix Experience and falling in love with the way he played. He was intoxicated by the way Jimi created sounds that he had never heard before.
Thomas grew up in a poor and abusive household where noise was not tolerated. He saved up money to buy his first guitar from various odd jobs around the neighborhood. As a child, Thomas used music as a means to escape his toxic home life. He didn't have the means for formal training so he taught himself how to play by listening to whatever music he could get his hands on and attempting to play along. Strumming along to the titans of music made him feel like he was more than an insignificant, abused child and was someonelse entirely. Even if all the notes were wrong it gave him an outlet to express himself. 
He soon found himself craving musical knowledge and took up playing bass guitar and alto saxophone in his high school's marching band. It was at this time that he began experimenting with new and different styles of music. This journey led him to the genre where he found his home, goth music. The dark, entrancing melodies of bands like Christian Death, Bauhaus and Sisters of Mercy really resonated with his feelings towards his upbringing. 
During high school he started a local metal band with a classmate. While it didn't last long, it introduced him to many different genres of metal. Eventually he moved to Mobile, Alabama where he met the love of his life. The two have since traveled and played music around the world together.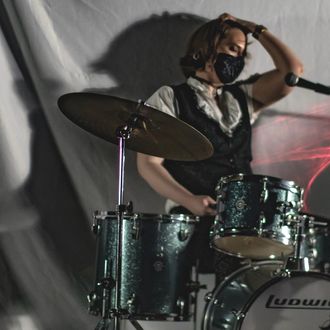 Koda Huete
Drummer
Koda is a multi-instrumentalist from Mobile, Alabama. They had always had a passion for music and could frequently be heard tapping rhythms on their desk or singing around the house from a young age.
While there may not have been an "aha" moment, music was simply something that came naturally to them as part of their life. Growing up in a musical home allowed her to freely experiment with all types of music. 
Being home-schooled allowed them to begin pursuing music in bands as early as high school, In 2013 they started playing drums  in various local groups.
Their musical influences include Mutemath, The Killers, Hiatus Kaiyote, and Florence & the Machine. They are currently a senior at the University of South Alabama pursuing a degree in Information Systems, and are a member of the bands Gravity Blinks and Patch.